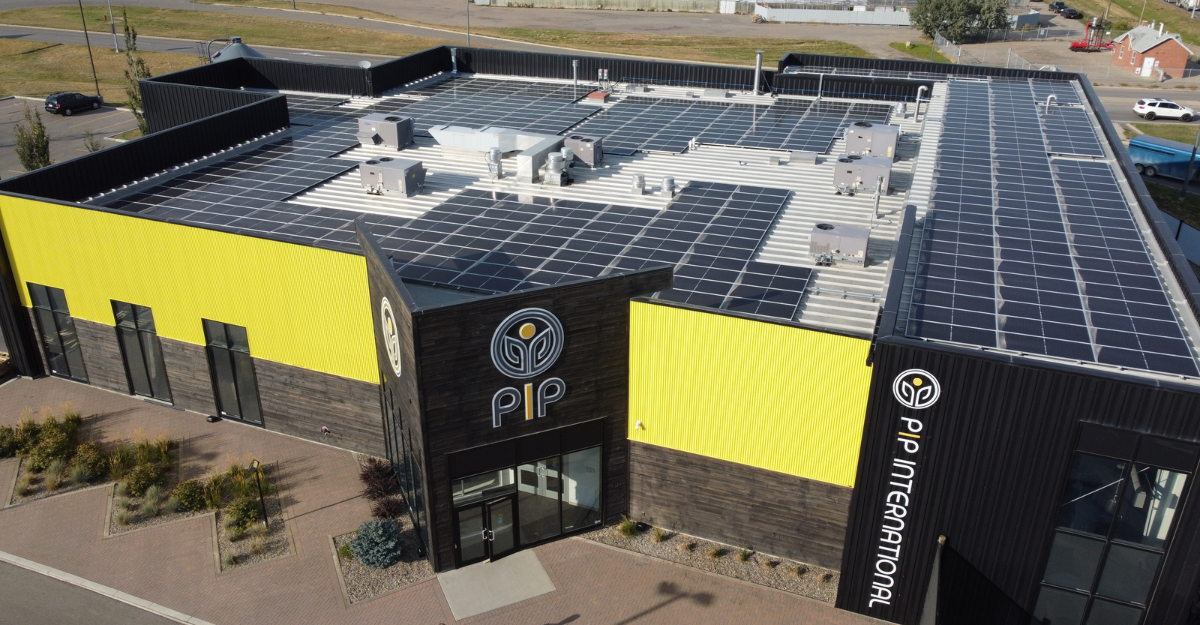 May 2023 sees Protein Isolate Plant (PIP) International celebrating its first full year in business, and PIP has come a long way in just one year.
In less than 12 months, PIP International has received $7 million in purchase orders as they transformed from a PowerPoint presentation into a fully commissioned $30 million pilot facility.
Processing over 5,000 metric tons of yellow peas annually, PIP will initially produce approximately 1,000 metric tons of their great tasting Ultimate Pea Protein called UP.P™.
Located in Lethbridge, Alberta, Canada, PIP's pilot pea-processing and testing facility can be found in a converted craft brewery. Here, PIP's patented Ultimate Pea Protein, UP.P™, is extracted using a targeted reaction that quickly and gently extracts proteins, keeping their functional properties intact.
"We like to say that we've cracked the code with our pea protein and created something the world needs and at a price that is favorable to food manufacturers," explains Christine Lewington, PIP's CEO. "By pairing the great taste of our protein with an affordability advantage, we are on the leading edge and poised to revolutionize the plant-based food industry with what many are calling a 3 rd generation, yellow pea protein isolate."
To date the Lethbridge, Alberta, plant has seen support from the Alberta and Canadian governments, has attracted the attention of foreign governments, and has dozens of private food manufacturers now entered into or negotiating contracts to use PIP's novel pea protein.
"Our team has focussed our full attention on the development and design of the most innovated and sustainable agri-processing facility the industry has every seen," states Lewington.
Heavy construction on PIP's larger facility is set to start this year and will be located on 20 acres inside the city of Lethbridge. It's expected the new facility will process approximately 126,000 tonnes of yellow peas annually, and support over $110 million per year in pea contracts for local and regional farmers.
The new $150 million processing facility is also expected to create 100 new jobs by early 2024.
It will be the highest capacity plant of any pea processing facility in the world, all while offering a premium protein without the premium price. "Innovations have allowed us to reduce processing time, save significant energy costs, and produce a plant protein with flexible attributes thanks to new technologies. The result is a premium product without a premium price," Lewington explains.
All of this means that PIP is receiving unprecedented results compared to anything developed in the plant-protein based market and is set to impact the supply of proteins globally. Consumers will soon have more great tasting, enjoyable options for their plant-base protein alternatives thanks to PIP.
"We've come a long way in a year," Lewington says. "Thank you to everyone who has supported us, and we can't wait to see what this next year holds!"
© PIP – INTERNATIONAL. All Rights Reserved.
© PIP – INTERNATIONAL. All Rights Reserved.
© PIP – INTERNATIONAL. All Rights Reserved.