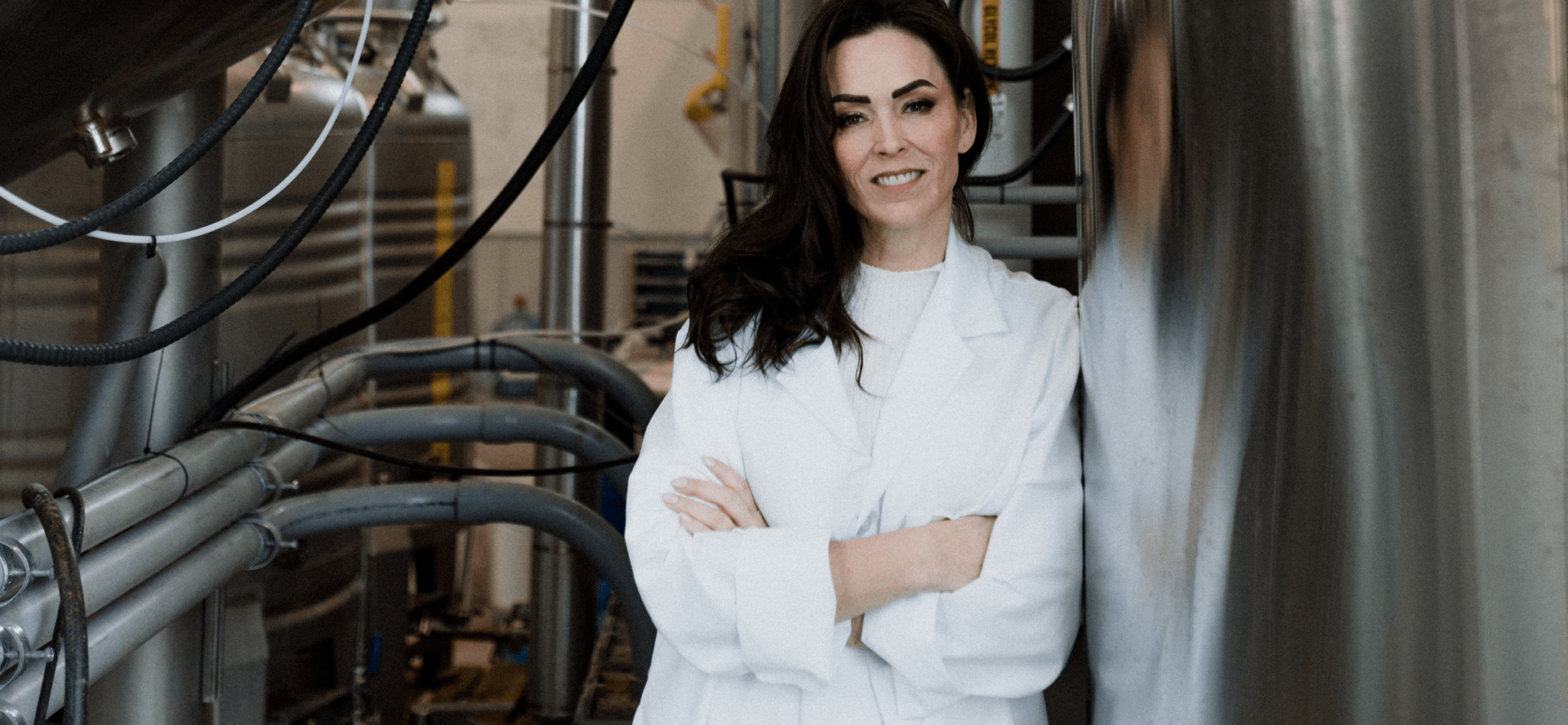 PIP International says it has licensed new fractionation technology that eliminates the "poor taste, colour, texture and compromised performance" of protein extracted from yellow peas. CEO Christine Lewington says the company will be producing commercial volumes by next year. Photo: PIP International/Anita Jeanine Photograph
Fourth pulse-processing company to set up shop in Alberta
PIP International says it has a superior way to process yellow peas that will give it a market advantage
A company that says it has licensed "a groundbreaking technological breakthrough in plant proteins" has been given $1 million in government funding towards a $20-million pea-processing pilot facility in Lethbridge.
And PIP International said it plans to start construction on a $150-million processing facility towards the end of the year.
In a release, the company said it had worked with a French company to develop an extraction technology that produces superior plant proteins.
"The innovative technology has finally cracked the code on pea protein's poor taste, colour, texture and compromised performance," the release stated.
It said PIP International has secured "an exclusive master licence agreement for the rights to use and sub-license a transformative 'coercion' technology. By using a targeted reaction, under strict parameters, the process quickly but gently separates or 'coerces' out the proteins without damaging their functional properties."
The pilot facility was set up in a building that was a craft brewery but has been converted into a pea-processing and testing facility. The $1-million grant from the federal and provincial governments will be used for engineering work and the purchase of processing equipment, the province said in a release. The money came via the Canadian Agricultural Partnership.
"These funds were key to meeting fall 2022 protein isolate deliveries demanded by several plant-based multinational companies," said Christine Lewington, the CEO of PIP International.
The company will produce "large" volumes of its trademarked ingredient UP.P (which is short for Ultimate Pea Protein) by next year, she said.
"Once operational, the facility will create 100 new jobs, process about 126,000 tonnes of yellow peas annually and support more than $75 million in annual pea contracts for local and regional growers," said the release from the company, which described itself as 'a privately owned, Canadian-controlled corporation."
The facility would be the fourth major pulse-processing plant in Alberta. British company Lovingly Made Foods opened a facility in Calgary in 2021, More Than Protein Ingredients, is building a $100-million facility in Bowden that will open next year, and last month a Calgary company called Phyto Organix said it is poised to start construction on a $225-million fractionation plant in Strathmore.
© PIP – INTERNATIONAL. All Rights Reserved.
© PIP – INTERNATIONAL. All Rights Reserved.
© PIP – INTERNATIONAL. All Rights Reserved.