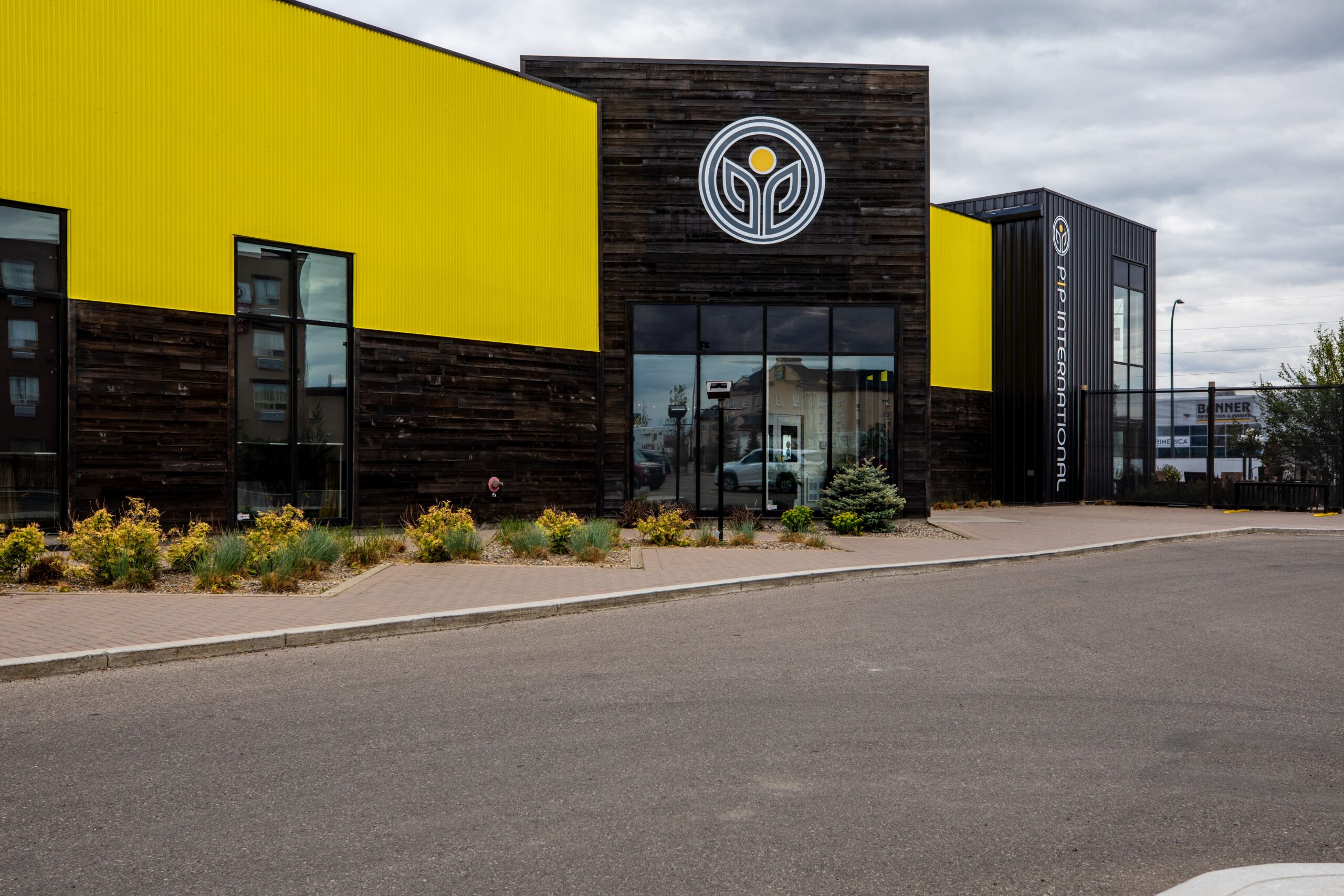 Pea Protein Facility Opens in Lethbridge
LETHBRIDGE, AB – PIP International Inc. (PIP), an Alberta agricultural-tech plant-based processor, opened its yellow pea wet fractionation pilot facility and commercial testing centre on May 30, 2022.
Christine Lewington, CEO of PIP says her team will start small and build up the business over time. "With our tenacity and determination, and with a lot of their patience towards me, we will build the most significant sustainable technology. Advanced, low cost, and best tasting pea protein the industry has ever seen," says Lewington.
Lewington said that a large amount of their yellow peas will be coming from Alberta and Saskatchewan.
The yellow peas will then be processed and turned into four products, which will be pea protein of a premium and regular grade. The other two will be a combination of starch and fiber, and molasses.
"Our starch and fiber will be combined and they will make plant-based products," said Lewington, explaining that plant-based packaging will be done right at the facility.
"Nothing leaves the facility until it's fully processed. So, those four products coming out will round out our entire process."
Nate Horner, Minister of Agriculture, Forestry and Rural Economic Development said in a media release that there is an increasing global demand for plant-based foods.
"Investing in PIP's pilot facility is part of a larger strategy to grow and diversify Alberta's emerging agri-food sector," said Horner. "PIP's new pilot facility is a stepping stone to a larger investment that will create new jobs and help grow Alberta's budding plant protein sector."
However, Lewington says, "plant-based proteins are not making a huge dent" because they don't taste very good.
In 2020, Lewington signed a master license agreement to use technology to create the best and "greatest tasting" pea protein in the world.
According to a media release from PIP International, their "gentler and patented process delivers an additive-free, neutral taste, neutral colour, smooth texture, high functioning protein derived from yellow peas."
Lewington also added that site selection is critical for starting a business and Lethbridge offered an advantage over other areas.
"The one thing the City of Lethbridge has done is they have invested before business came," said Lewington.
"I can buy 20 acres of heavy industrial land in Lethbridge ready to go, versus other areas where they now have to zone it. They have to then do all the engineering and do the services to it. The City of Lethbridge has pre-invested years ago to make that a very, very good advantage to someone like us."
Lethbridge Mayor Blaine Hyggen says the city is committed to reducing red tape to encourage more businesses.
"You'll have businesses that want to set up and start operating within our community," says Hyggen, "And sometimes it's not the easiest, all the different processes, the licensing, the zoning, etc. So, we're really trying to streamline that to be able to bring those businesses and truly be open for business."
The Government of Alberta, in partnership with the federal government, also awarded PIP $1 million in grant funding over two years through the Canadian Agricultural Partnership, according to Rajan Sawhney, Alberta's Minister of Transportation.
"This will support engineering and equipment purchases for PIP International as they build and invest here in Lethbridge," said Sawhney. "This assistance enables PIP to pursue the commercialization of new extraction technology that will significantly improve the quality, the purity and environmental impact of their plant-based products."
"Support like this helps us tap [into] the potential of Alberta-based companies like PIP and help spur innovation and growth," said Sawhney, stating that PIP's multiphase investment plan will generate economic opportunities, jobs, as well as attract both national and international investment.
"I know this to be true because I've had many queries over the last two weeks about this project," adds Sawhney.
The pilot plant, the former site of Coulee Brewing Co. in Lethbridge, will create approximately 17 to 25 full-time jobs.
PIP will also build a $150-million yellow pea protein facility, which will begin later this year. The larger facility will create up to 100 full-time jobs.
© PIP – INTERNATIONAL. All Rights Reserved.
© PIP – INTERNATIONAL. All Rights Reserved.
© PIP – INTERNATIONAL. All Rights Reserved.